Natural Progesterone
- A Natural Hormone Replacement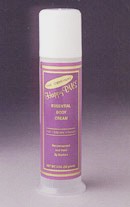 Happy PMS Cream 2oz

Ingredients: Purified Water, Stearal Konium Chloride, d-alpha Tocopherol (Vitamin E), Natural Glycerine, Avocado Oil, Natural Progesterone (USP), Aloe Vera Oil, Rosemary Extract, Vitamin A Palmitate, Carrot Oil, Lemon Grass Oil.
| | | | | |
| --- | --- | --- | --- | --- |
| | | | | |
| | Happy PMS Cream - 2oz - $20.00 | | | |
Health risks of Hormone Replacement Therapy (HRT) have been flooding the media lately. On July 17, 2002, a large National Cancer Institute (NCI) study, published in the Journal of the American Medical Association, found a significantly higher risk for ovarian cancer among postmenopausal women using estrogen than women not taking any form of HRT. The week prior, the National Institute of Health stopped a major study involving 16,000 women on estrogen plus progestin due to an increased risk of invasive breast cancer.

Six million women in the US on HRT are panicking. Doctors are hearing the same question: Should I stay on it or should I get off it? The hormone replacement drug companies are seeing their sales plunge more than 40-50% overnight.

Natural Progesterone has finally hit the limelight because women are searching for natural hormone replacement alternatives that have no known side effects. Natural progesterone is manufactured by extracting diosgenin from wild yams or soybeans and converting them to actual progesterone in a laboratory. Synthetic progesterone drugs also are made from diosgenin but the molecular structure is altered from what is found naturally. Synthetic progesterone drugs may cause many known side effects.

When choosing a natural progesterone product, it's important that the product contains progesterone. Many products may list wild yam extract containing diosgenin but actually contain no progesterone. Diosgenin is a laboratory precursor to progesterone but there is no evidence that the human body converts diosgenin to hormones.

Dr. John Lee, MD
The name Dr. John Lee, MD, usually comes up when discussing Natural Progesterone because he is the pioneer and leading authority on the subject of Natural Hormone Replacement.

When choosing a natural progesterone product, Dr. Lee recommends the following:

- Transdermal cream (absorbed through the skin) rather than oral progesterone because 80% to 90% of the oral dose is lost through the liver. At least 200 to 400 mg daily is needed orally to achieve a physiologic dose of 15 to 24 mg daily. Such high doses create undesirable metabolites and unnecessarily overload the liver.

- Tubes rather than jars because progesterone deteriorates over time with exposure to oxygen. By the time you reach the bottom of the jar, you're getting less progesterone. Tubes reduce the exposure to oxygen, ensuring more potency over time.

- Creams that contain 450-500 mg of progesterone per ounce. Using a ¼ teaspoon daily would provide about 20 mg/day.

- Creams that contain no mineral oil. Mineral oil prevents the progesterone from being absorbed into the skin.
Happy PMS Cream - Natural Progesterone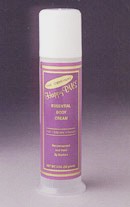 - Listed in Dr. Lee's book "What your doctor may not tell you about menopause" as creams verified by an independent laboratory to contain more than 400 mg progesterone per oz.

- Light, greaseless, odor free, fragrance free, hypoallergenic

- Comes in a tube, not a jar. Less exposure to oxygen ensuring more potency over time.

- All plant base. Contains no mineral or petroleum oils.

- Contains no chemicals or alcohol. Rosemary extract is used as the preservative.
For more information on progesterone and natural hormone balance, the following books by Dr. Lee are recommended:

| | | |
| --- | --- | --- |
| | | |
| What Your Doctor May Not Tell You About Menopause: | | |
The breakthrough book on Natural Progesterone - $15
| | | | |
| --- | --- | --- | --- |
| What Your Doctor May Not Tell You About | | | |
Pre-Menopause: Balance your hormones - $15